Annual Reports: 2014, 2013, 2012, 2011, 2010, 2009,2008, 2007, 2006, 2005, 2004, 2003, 2002, 1999, 1998
What is the Statistical Consulting Center?

The Statistical Consulting Center is a research and service facility of the Department of Statistics at Florida State University. Statistical support is provided to graduate students for thesis work and assistance in upper level courses and to faculty for research. Dedicated to improving the quality of statistical information in other research fields, the Statistical Consulting Center provides:

The following is a partial list of our services:


Translating research hypotheses into statistical terms.

Assisting in the design or evaluation of experiments and sampling procedures.

Assisting in the interpretation and presentation of statistical results (including computer output).

Advising on the choice of statistical methods and computer programs.

Developing models or new statistical procedures as part of a joint research effort.

Meeting informally with faculty and students in an interest group.

Referring clients to other sources of advice and assistance.

Statistical support in the creation of ETDs (Electronic Theses, Treatises, and Dissertations)** see below

AT THIS TIME THE STATISTICAL CONSULTING CENTER DOES NOT HAVE THE RESOURCES TO ACTUALLY PERFORM DATA ANALYSIS.



** All ETD (Electronic Theses, Treatises, and Dissertations) content and information can now be found exclusively on the Graduate School Blackboard websites. All ETD content and information can be located in the "Theses, Treatises, Dissertations" submenu, found on the left-hand side of the screen. Students should access the "GradSpace" webpage. Faculty and Staff should access the "Graduate School - Faculty/Staff" webpage. If you have any questions, comments, or concerns about the ETD process, please consult with the Manuscript Clearance Advisor, via e-mail at clearance@mailer.fsu.edu, or by phone at (850) 644-0045.





---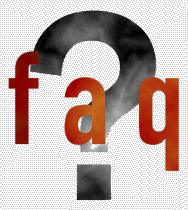 Frequently Asked Questions about The Statistical Consulting Center